Product Description
High Mechanical Strength 40mm Bule Square Pa6 Sheet is the generic name for a family of long-chain polymeric amides. General characteristics of the nylons include toughness,strength,abrasion and fatigue resistance,low coefficient of friction,resiliency and heat resistance.
Many of these properties can be enhanced by the addition of fillers such as molybdenum disulphide. Nylons are resistant to hydrocarbons,alkalies,ketones and esters.
NYLON 6 Rod is definitely our most popular engineering plastic; it has been around for years and has been given many different trade names over the years by various companies. It has become a plastic that because of it's versatility is specified, it seems, for just about everything.

There are essentially two manufacturing processes for Nylon 6 Rod, extruded and cast. As the names suggests, extruded is manufactured by heating the polymer and forcing it through a circular die. Whereas cast Nylon 6 Rod is produced by melting the polymer and pouring into metal tubes that are capped at one end open at the top.

Specification
Item

Thickness
Color
Size
Nylon Sheet Extrued
1-6mm
Green,Blue,White,Black,Yellow

600*1200m

2000*1000mm

1000*1000mm

1200*2400mm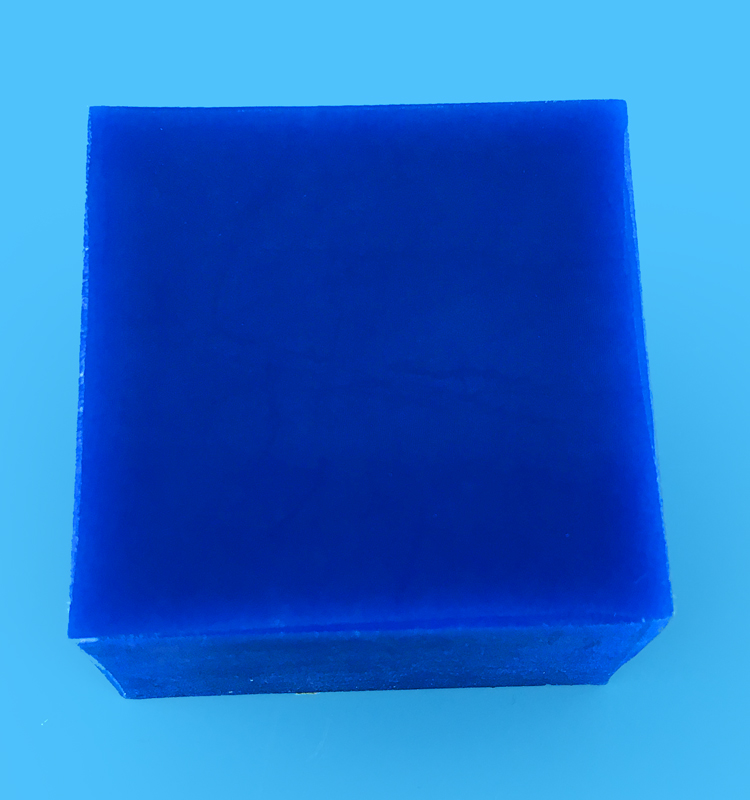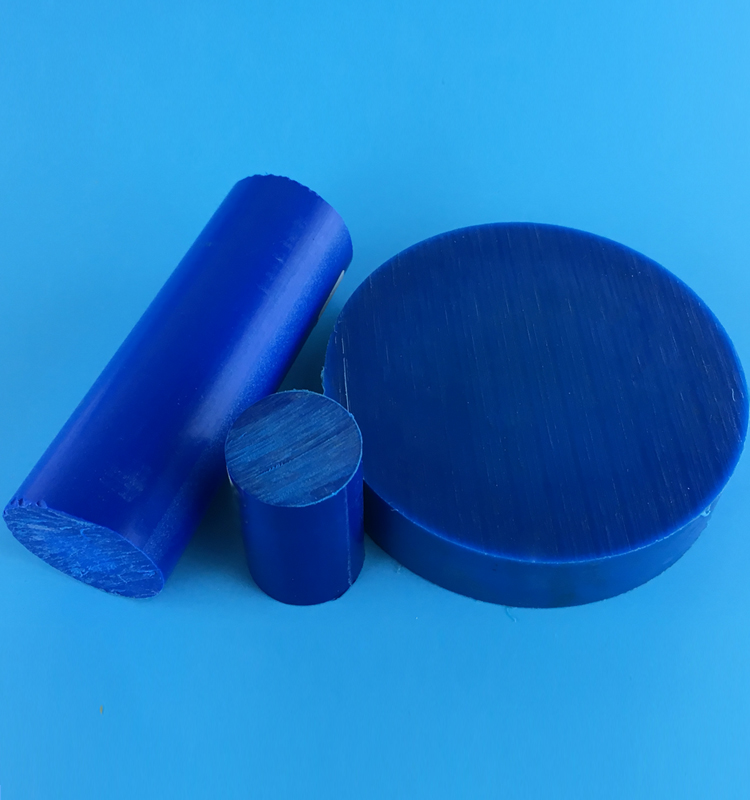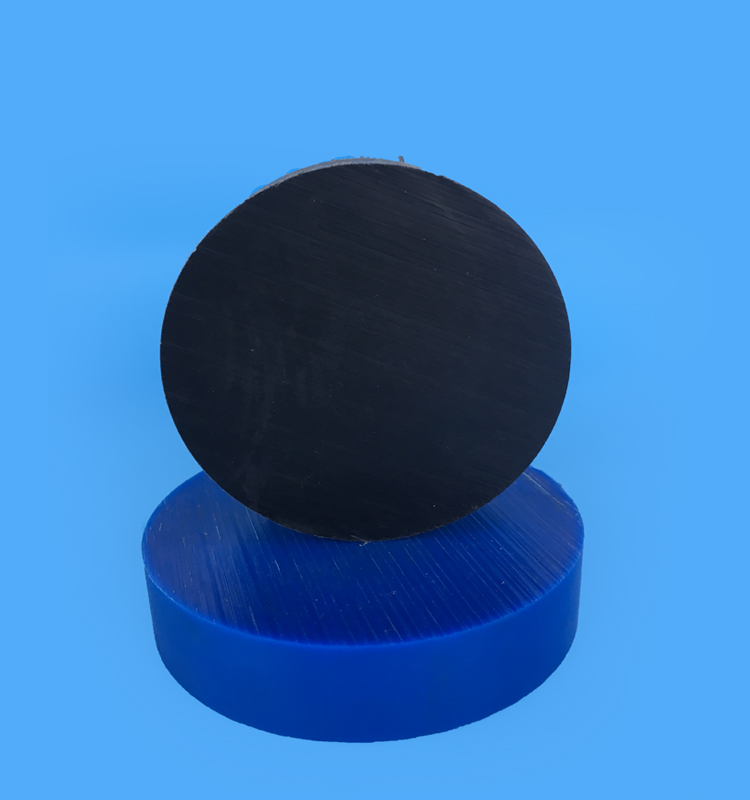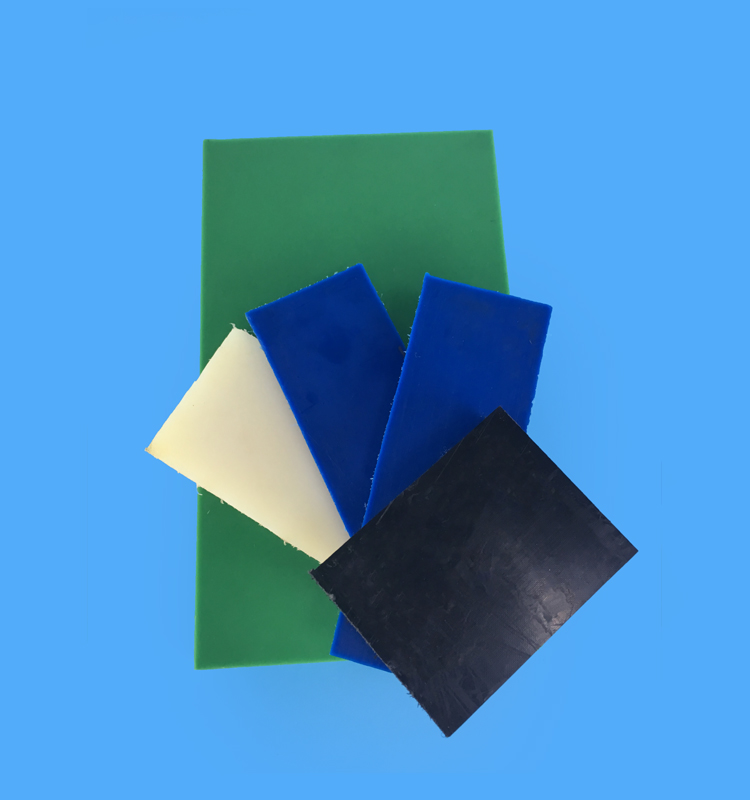 Drilling of larger diameter cast Nylon 6 Rod presents some hazards, due to the potential of heat and vibration build-up, it most be drilled with caution. It must be drilled using very sharp drills and gradually working up using successively incremental drill sizes until the desired size is achieved. Coolant and a "pecking" action is also essential. Using large blunt drills with little attention to heat or vibration build-up has potential to cause the material to crack.
Water absorption of Nylon 6 rod
A feature of all Nylon 6 Rod is that it can absorb moisture which could mean that components could grow in size if in a damp environment. This is only a factor if the finished component are exposed to operate in extremely tight tolerances.

Different colours and grades of Nylon 6 rod
The majority of Nylon 6 Rod is manufactured in black or natural colours. The black not only looks better in industrial environments but often contains an additive called Molybdenumdisylphide. (MOS2) This is a graphite type self lubricant that helps black Nylon 6 Rod last longer in wear or abrasive conditions.

Uses for Nylon 6 rod
Nylon 6 Rod can often be found being used for pulleys, bearings, rollers and gears etc. This is because Nylon 6 Rod is exceptionally strong. It can withstand forces up to 1 tonne per square inch as well as being very impact resistant, hard wearing and low in friction.
If you are looking for an engineering plastic that is almost a jack of all trades then Nylon 6 Rod is probably the material for your project.
Blue PA6 Sheet Key Features and Benefits
1.Very high sliding properties
2.High mechanical strength
3.Good fatigue resistance
4.Excellent wear resistance
5.Absorbs moisture so cannot be underwater
6.High impact strength and toughness
7.Low power factor requirements
8.High wear resistance
Blue PA6 Sheet Applications
1.Natural nylon is an excellent food grade plastic
2.Black nylon is used where lubrication is required
3.High load bearings& Wear pads
4.Support and guide wheels
5.Conveyor and tension rollers
6.Wire rope sheaves& Buffer pads
7.Gears,etc High impact wear parts&Bushes
Factory Information
Shenzhen Xiongyihua Plastic Insulation Limited was established in 2006 in Shenzhen, is a manufacturer and trader, specialized in the research, development and production of Engineering Plastic and Insulation Plastic, such as phenolic laminated, epoxy fiberglass, durostone, nylon PA6, POM, PE, PVC. PU, PTFE and ABS.
We also have processing equipment, like CNC carving machine and laser engraving machine to engraving, cutting, bending and drilling. Our well-equipped facilities and excellent quality control throughout all stages of production enables us to guarantee total customer satisfaction. As a result of our products and outstanding customer service, we have gained a global sales network reaching India, Vietnam, Thailand, Indonesia, Philippines, Malaysia, Turkey, Pakistan, Dubai, and some other countries from European, like Britain, France and German. And America, Australia, etc.For the past 10 years, XiongYiHua has built its reputation by producing quality products to serve in the after market, distribution. The company also recognizes the importance of establishing close partnerships with its customers.

Looking for ideal Blue PA6 Sheet Manufacturer & supplier ? We have a wide selection at great prices to help you get creative. All the 40mm PA6 Sheet are quality guaranteed. We are China Origin Factory of Square PA6 Sheet. If you have any question, please feel free to contact us.